Stress is a major problem in the United States and around 60% of Americans are experiencing it every single day.
While there are a few benefits from this "bad guy," such as pushing you to your fullest potential, it can be detrimental to your physical and mental health.
Some physical symptoms of stress include headaches, low energy, frequent colds and infections, and insomnia. It might also lead to skin conditions, anxiety, and depression.
Therefore, before things get worse, here are some simple ways to relieve stress daily. It's easy and the best part is that you can alter it according to what you need at the moment.
Ways To Relieve Emotional Stress
#1 Light A Candle
Lighting a scented candle, such as lavender, bergamot, or Sandalwood, can alleviate feelings of anxiety or stress. This healing treatment called aromatherapy can also help improve sleep and overall well-being.
#2 Exercise
I know this sounds cliché already but inducing stress physically through exercise can soothe mental stress. There are a couple (or more) reasons why working out can reduce anxiety, and here are some:
It improves sleep
It lowers stress hormones, such as cortisol
It builds confidence
#3 Take Supplements
Some supplements that include the following ingredients — green tea, lemon balm, valerian, ashwagandha, and Omega-3 fatty acid can reduce stress and anxiety.
Disclaimer: Consult your doctor first before taking any anti-stress supplement.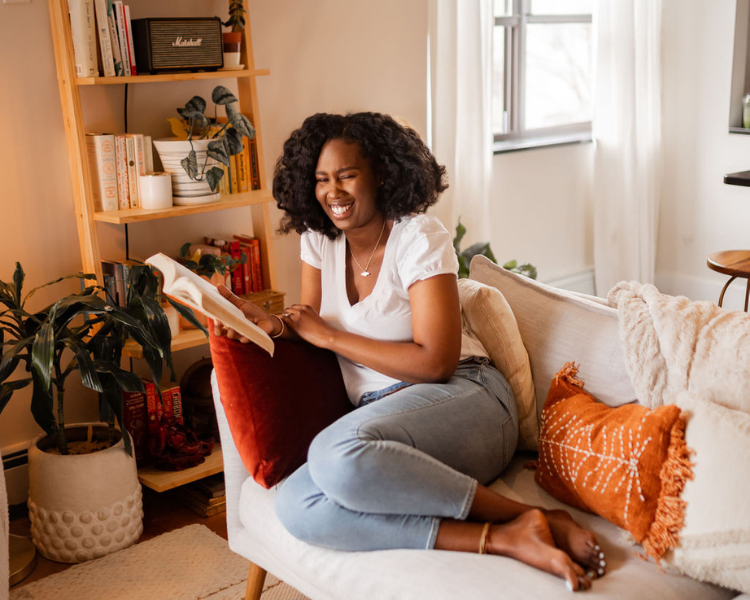 #4 Journaling
When you are stressed, chances are there are too many thoughts going inside your head, and one of the ways to relieve emotional stress is by writing it down.
Another way to ease anxiety is to jot down what you're grateful about; doing so can help you focus on positivity.
#5 Spending Time With Family And Friends
The main reason why being with your family and friends can help you through times is that it provides a sense of self-worth and belonging. It also releases oxytocin, which is a natural stress reliever.
#6 Say No
Learning how and when to say no gives you a sense of control in your life. While some things are inevitable, there are some that we can manage.
If it's not going to make you happy or if it will compromise your peace of mind, then it's time to start saying no.
The same thing with responsibilities, being selective on what you can take and avoiding unnecessary workload can help alleviate stress.
#7 Cuddle
Kissing, hugging, cuddling, and even sex can reduce cortisol and stimulate the anti-stress hormone, oxytocin. Such physical contact does not only reduce stress, but it also regulates heart rate and blood pressure.
#8 Practice Mindfulness
One of our favorite ways to relieve stress — just being in the moment.
Mindfulness lets you enjoy the present moment while reducing negative thinking.
The best thing about this is that it's free and you can practice it almost anywhere — through yoga, mindful eating, and tea meditation to name some.
#9 Yoga
One of the most popular options, yoga. It's a good way to reduce stress because it connects the mind and body. It also has tons of benefits, such as:
Promotes body and breath awareness
Improves mental health
Enhances mood
Treats anxiety and depression
#10 Playing Soothing Music
Some types of music, such as Celtic, Indian, classic, and Caribbean music can be very soothing and promote relaxation but listening to songs and music you like can also help.
Stress is a normal part of life and it can happen to any of us. It can be healthy and also detrimental to the human mind and body so the best thing to do is alleviate it in the soonest possible time.
The good news is that there are ways on how to do this and often, it's the simplest things in life, such as being with your loved ones, sipping a cuppa tea, and prioritizing yourself.
P.S.
Don't forget to join our self-care community for free! Just click the button below.